I was fiddling with ENB Series HDRR. I used a yellow palette, a bit of desaturation and over shot the bloom levels by 20 times. This is the result. However, after the sunrise, I was totally blinded by the excess bloom...and that resulted in a tragic crash into Tahiti. This shot has not been edited.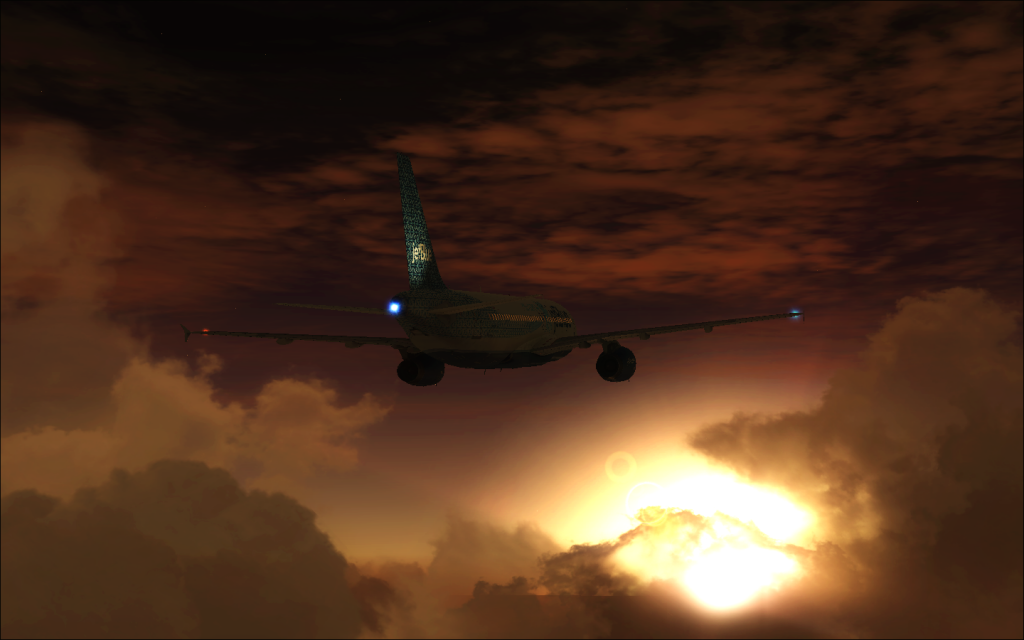 Edit: Comparison shot of vanilla and HDRR sun glow
Edited by faycheung, 06 November 2012 - 07:50 AM.